Star Outstanding Business Awards
Shaping New Possibilities
With the development of artificial intelligence and national sustainability measures reaching unprecedented progress on the global stage, businesses must adapt quickly in order to thrive in this new future.
This year, Star Media Group aims to motivate up-and-coming local businesses to grab hold of these opportunities and be at the forefront of shaping new possibilities that will leave a lasting impact for generations to come.
Welcome to SOBA 2023.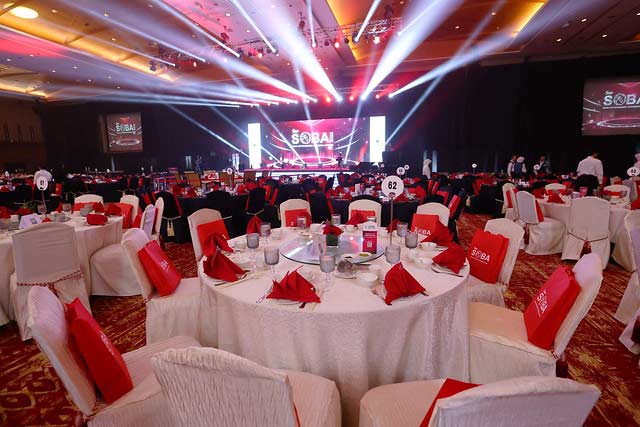 Join the Ranks of the Nation's Top Businesses
"Winning the SOBA award was such a great honour. It showcases the work we have done, reminds us of our big picture plans, who we are, where we are going and serves as a constant reminder that good work will receive its due recognition. It is truly fulfilling being an award winner!"
Datuk Dylan Chui Saig Herg
Founder & Managing Director, Delux Structural Works Sdn Bhd
"Since our first encounter with SOBA in 2018, Empire Sushi was empowered with the momentum to grow. We use SOBA's standard of outstanding businesses as a benchmark to strengthen every aspect of our company from marketing, branding, human resource, retail to customer service, and our persistence to continue innovating. "Joy begins with the right attitude" We are grateful for the recognition and will strive to do better and return stronger each year."
Nicole Lim
Chief Executive Officer, Empire Sushi Sdn Bhd
"SOBA is one of the most prestigious business awards, with a number of outstanding industry experts on its panel of judges. It is an honour to be an award winner and I strongly encourage you to participate as this will elevate your company to a higher level and gain greater recognition by industry peers."
Datuk Dr Ameen Shaik Bin Sehu Mohamad
Medical Director & Founder, Poliklinik Shaik Sdn Bhd
December 11, 2023
PETALING JAYA: The Star Outstanding Business Awards (SOBA) 2023 recently concluded its four-day virtual judging session on Dec 8 with all 29 judges sifting through the entries.
October 17, 2023
PETALING JAYA: The Star Outstanding Business Awards (SOBA) will host its first power talk by prominent chief executive officers from small and medium enterprises (SMEs) for a knowledge-sharing session on