Get Recognised for Contributing to Malaysia's Economy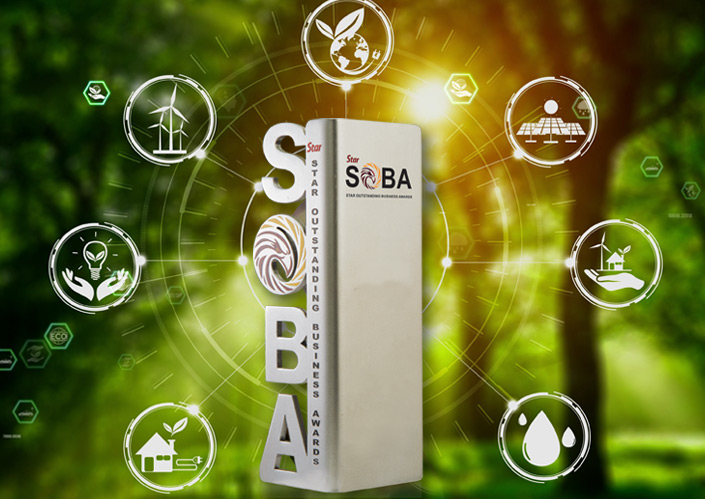 The awards are categorised based on the different fundamental areas that are pertinent to every organisation. The Top-of-the-Class Awards are divided into two categories: enterprises with a sales turnover of up to RM25 million, and those with a sales turnover above RM25 million.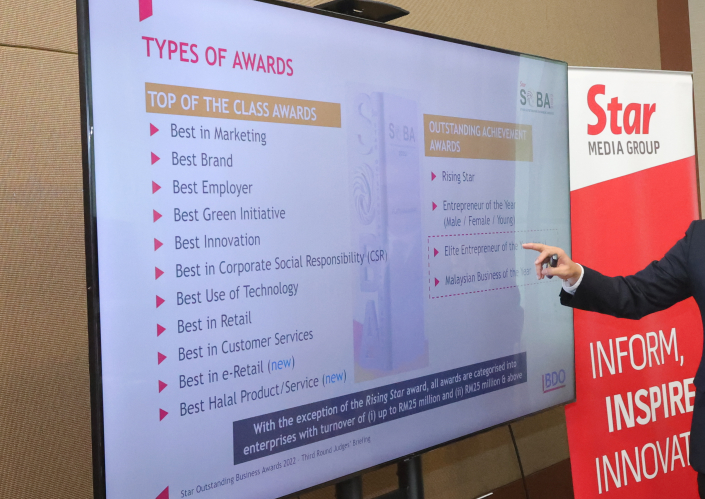 To qualify as an applicant for any of the award categories, participants must comply with a set of requirements. Each of the categories listed below have different requirements.
All Awards (excluding the awards listed below)
Rising Star Award
Entrepreneur of the Year Award (Male)
Entrepreneur of the Year Award (Female)
Entrepreneur of the Year Award (Young)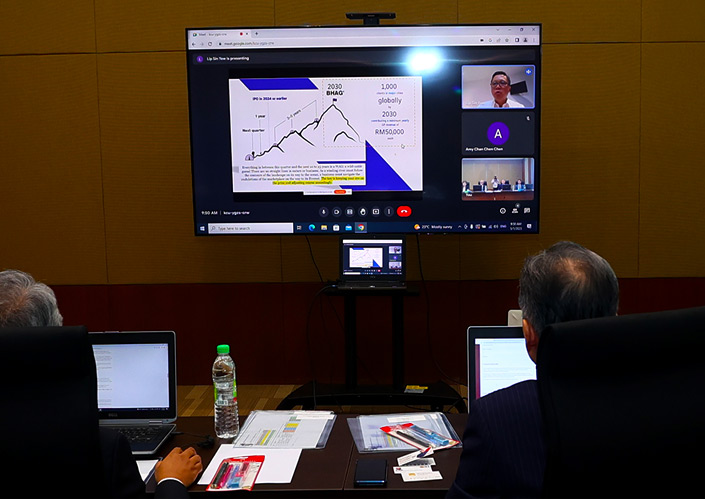 The panel of judges will be using weighted marks while going through the applications.
The Top-of-the-Class Awards ("TOTC") will be reviewed by several panels of judges concurrently. TOTC finalists will be invited to Menara Star (virtually or physically) to present before the panel of judges in English or Bahasa Malaysia.
For the "Best in Customer Service" award, the top five companies will be shortlisted and voted on by the public. A combined weightage of the judges' scores and the public's vote will determine the final winners.
The Elite Entrepreneur of The Year will be chosen out of the six Young, Male and Female Entrepreneur of The Year winners in both tiers.
The Malaysian Business of the Year Award winners will be selected from three shortlisted participants by a final panel of judges. Shortlisted participants will be invited to Menara Star to present before the panel of judges in English or Bahasa Malaysia.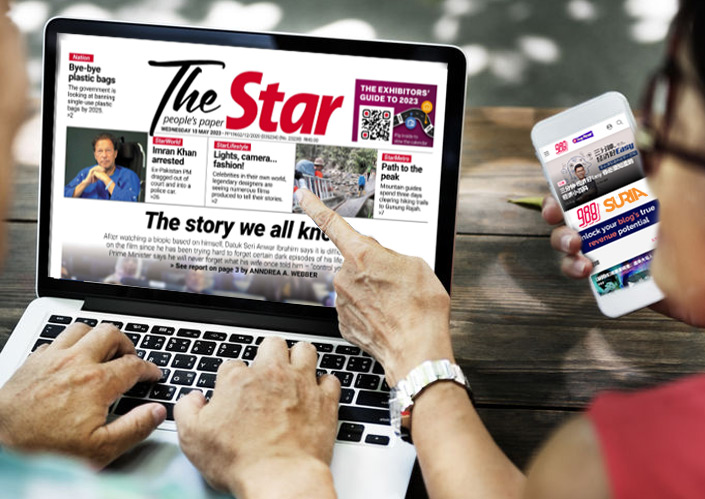 Winners
Advertising space worth up to RM50,000 across Star Media Group's platforms, subject to 6% service tax
Preferential rates for additional advertisements carrying the SOBA logo in The Star, 988 or Suria
Winner's trophy during awards night
Use of SOBA logo/monogram on corporate and marketing collaterals
Free publicity through Star Media Group's print and online platforms
Exclusive invites to SOBA workshops and seminars
Finalists
Certificate of Merit
Participants
Free 1-year Digital Access to The Star ePaper and China Daily Asia Weekly
Engagement opportunities with the nation's key business professionals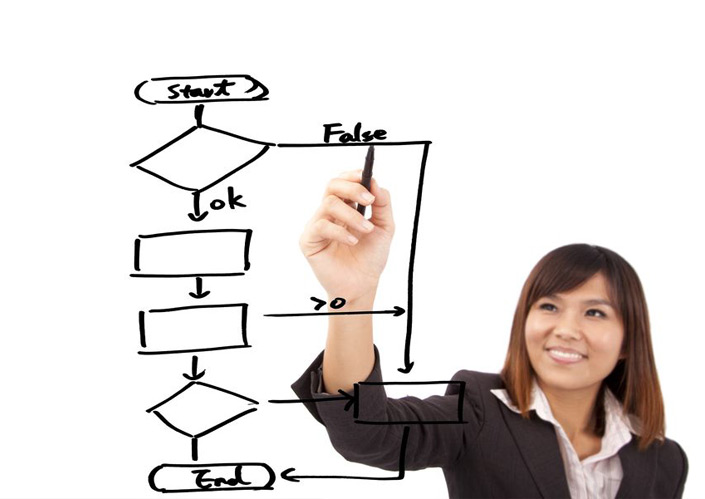 Step 1
Register or log in to our awards page and download the submission kit.
Step 2
Select your submission category. The guidelines for each category are listed out in the submission kit.
Step 3
Submit your completed Application Form and Declaration Form by 11:59 PM, 10 November 2023. Please email a copy of your receipt to soba@thestar.com.my once you have paid the non-refundable processing fee.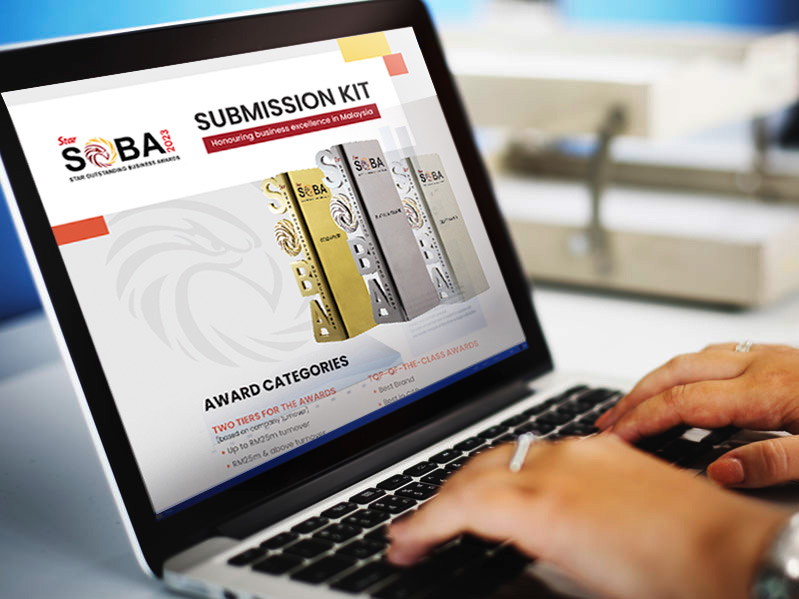 This submission kit contains the submission guidelines for each award category, as well other crucial information to guide you through the submission process.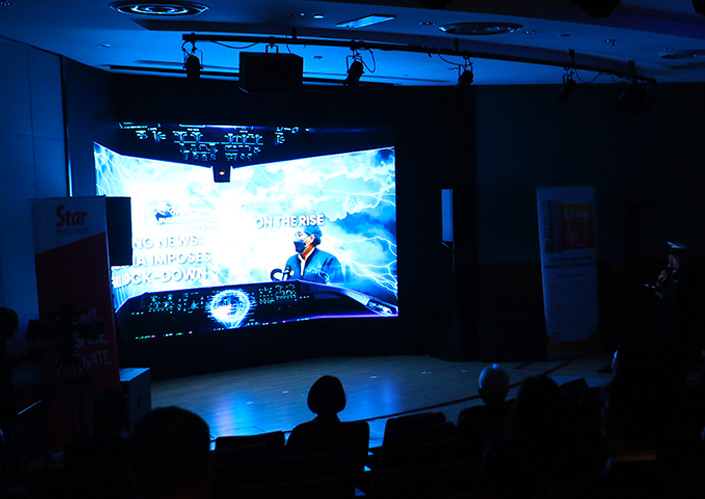 Recordings of past SOBA submission clinics — virtual tutorial sessions designed to assist SOBA participants with their award submissions.
Need help with your submission?